Så kom jeg endelig hjem til vidunderlig snemasser og juletamtam med familien. Skulle lige vente 18 timer i Heathrow og miste bagagen, men så meget desto bedre at være hjemme igen:)
Fashion Forum er et dansk initiativ under DAFI for alle der beskæftiger sig med modeindustrien, og det er faktisk et meget aktivt og spændende site. Læs en artikel om modellers arbejdsvilkår her.
I aften kommer DaMo's bestyrelse herover til mig på Sjælland (er oprindeligt fra Helsingør og bor hjemme ved mine forældre de næste par dage) og så skal vi forberede vores møde med de danske bureauer i morgen (Tirsdag). Uffe Buchard og Eva Kruse har hjulpet os med at forberede det hele, og mødet kommer til at foregå i Style Counsel's nye lokaler. Indtil videre kommer der 10 fra modelbureauerne og det bliver jo SÅ spændende at høre hvad de har af inputs og idéer, og samtidig få dem overbevist om vigtigheden af at deres modeller melder sig ind i vores forening. Kryds fingre!
Nu vil jeg ud og løbe i snelandskabet inden jeg skal til København og til møde med min gode ven Steen fra Landsforeningen Mod Spiseforstyrrelser og Selvskade.
Håber i også nyder sneen 🙂
English: I finally returned home to massive snow and ice and christmas time with my family. I was trapped in Heathrow for 16 hours, and lost my luggage, but apart from that, it was good to come back:)
Fashion Forum is a danish initiativ started by DAFI (Danish Fashion Institute) for everybody who works in the fashion industry. They have a very interesting and active site, read a (danish:)) article on models working conditions here.
DaMo's board is coming to Sealand (I am from Elsinore and live with my parents for the next couple of days) tonight to prepare our meeting with the danish agencies tomorrow afternoon. Uffe Buchard and Eva Kruse has helped us arrange the meeting wich is going to take place in Style Counsel's new place.So far 10 people from the agencies are showing up, and it's going to be really exiting to hear their input and at the same time make them understand the importancy of signing up their models in DaMo. Wish us luck!
Now I will go running in the snow before going to Copenhagen for a meeting with my friend Steen from LMS (a danish national association against eating dissorders)
I hope you also enjoy the snow:)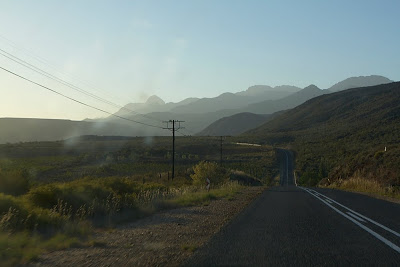 I can't believe I was here 4 days ago!