Hungover, happy and making apple cake.

Drunk, happy and newly graduated opinion former at the danish center left think tank
Cevea
.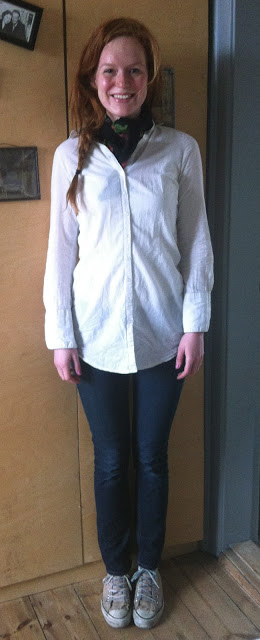 Nervous and happy at my talented
tailor friend
's apartment the day before the exam.
I just got back to Aarhus after a hectic and very lovely weekend in
Copenhagen, and I am happy to read in
my two readers
your comments that I am not the only one who is, more or less subconsciously,
moving toward a color less wardrobe.
Right now I am reading a Vogue article about the english queen who apparently doesn't care what people think about her color fetish
(remember: Everytime you see a rainbow God is having gay sex:))